Temporary Managing
We offer our clients practical, hands-on support
TEMPORARY MANAGER: AVAILABLE POSITIONS FOR COMPANIES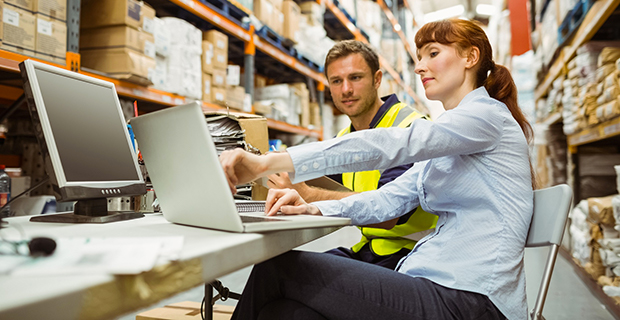 Temporary Management is the assignment of the management of a company (or just a part of it) to skilled and highly qualified individuals, who must manage personally operational activities.
This approach is used for limited periods of time, necessary to successfully manage a transition situation.
We provide Temporary Management services at various levels, from the managers to actual workers, in the different areas of the Supply Chain: Purchasing, Logistics, Planning and Quality.
We have a pool of specialised, skilled, highly qualified individuals who can provide companies with the temporary cover required.
WHY CHOOSE MAKEITALIA FOR SUPPLY CHAIN MANAGEMENT?
We have more than a decade of experience in Supply Chain Management: we provide our clients with professional and highly qualified individuals of various levels for Temporary Management, from the managers to actual workers.
Logistics Manager, Purchasing Manager and Quality Control Manager are just some of the temporary roles we provide for your company, as well as Buyer, Planner, Expediter.
We work for the success of our customer companies. This is the reason why we look for the most suitable temporary management solutions, to meet our customers' needs and to successfully achieve the goal, creating excellence in supply chain.

DO YOU HAVE TO BUILD THE SUPPLY CHAIN FOR A NEW PRODUCT? DO YOU NEED TEMPORARY PROCUREMENT/PURCHASING SUPPORT?
"We have six months to develop a new product. We don't have the time to take on and train a buyer to handle a project for which the supply chain is critical. Can you give us a hand?"
[Chief Purchasing Officer – earth-moving machinery sector]

DO YOU NEED TO LEAD YOUR SUPPLIER IN IMPROVING ITS PROCESSES, IN ORDER TO GUARANTEE DELIVERIES?
"One particular supplier hasn't sent us the requested quantities for weeks now. They clearly have issues with their manufacturing process. We need to oversee them, otherwise we risk our lines grinding to a halt"
[Logistic Manager – automotive sector]

DO YOU HAVE A CRITICAL SUPPLIER THAT REQUIRES ON-SITE SUPERVISION TO OPTIMISE ITS PRODUCTION PROCESS?
"40% waste is no longer sustainable! If we go on like this, in 4 days we'll 'sink' the client's line. We need to fix that supplier's production process"
[Supplier Quality Manager – metalworking and mechanical engineering sector]
Are you interested in learning more about our services?
Contact us for further information.